EXPATS
As an expat, or expatriate, you are more than welcome if you like to communicate in English. We have a number of companies in the Netherlands who hire skilled workers from  abroad. Because I like to assist clients in English as well  I have helped many expatriates over the years. It is always an honor and joy to talk with expats from all walks.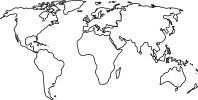 OUR TALKS
I can assist you as an expat with individual therapy, counseling for couples or coaching. All psychological and emotional questions are welcome. Come by yourself or together if you like. It is up to you how often you visit me.

As the number of English speaking people you know when you just arrive in the Netherlands is probably low your are welcome to ask me anything. Many expats did before you.  I will try my best to advice you to the best of my knowledge.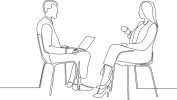 CONTACT
Your are welcome to call me. However I am not always able to answer your call. The contact-form is an option if you like me to call you. After we have talked over the phone please send me your full name, email-address and phone-number using the contact-form, if you did not already, so I have the correct details.
Our talks are confidential. You don't need a referral.
Still questions? Please let me know. I am happy to help you.